Well guys, Labor day has come and gone. We're officially moving out of the summer and transitioning into the fall. Fall is a great time to live in the U.S. of A. It's a time of football and Octoberfest brews. It means basketball season, Thanksgiving and Christmas are almost here. Unfortunately, it also means that just about every commodity on earth will be released as "pumpkin", "pumpkin spice" or something of a similar variety. As someone who wasn't born in America, this obsession with pumpkins, cinnamon and a plethora of other weird spices that makes my nose hurt is completely bewildering.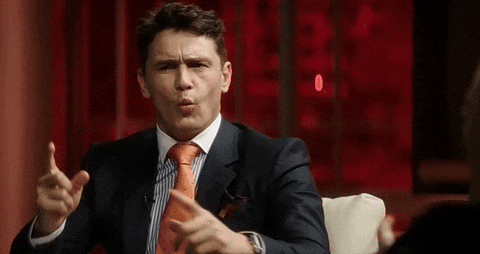 Where I come from, a pumpkin is a savory vegetable, served primarily in soups, roasted as a side or as a base for pasta/risotto. This idea that everything needs to be pumpkin is ridiculous and boring. I will willingly eat a slice of pumpkin pie, despite its odd texture, but that's where I draw the line.
Between Starbucks' Pumpkin Spice Latte, Ben and Jerry's Pumpkin Cheesecake, and everything in between, pumpkin is way overdone. And, honestly, the LAST place pumpkin needs to be added is to a beer.
Even as someone who enjoys fruit beers, the concept of a pumpkin based beer is revolting. Why is there even a market for this stuff? Seriously, am I missing something?
Luckily, it seems I am not the only one who feels this way. Norfolk, Virginia based Coelacanth Brewing is offering coupons to anyone who turns in a bottle of commercially produced pumpkin beer, as part of its Pumpkin Beer Amnesty.
"Enough is enough," said Mark Harris, Director of Retailer & Distributor Relations. "Pumpkin Beers are arriving earlier and earlier. I'm not even sure where you can get a pumpkin to make this beer in July!"
Those who contribute throughout the 9/13-9/15 amnesty receive $3 off a pint of their Caramel Apple Pie Porter (which, honestly speaking, seems a bit over the top too). The turned over pumpkin monstrosities will be ceremonially dumped by Coelacanth Brewing on September 16.
The "amnesty" supports Coelacanth's overall philosophy on beer:
"One of our founding principles, when I started planning the brewery in 2014, was that we would never do a pumpkin beer," said Kevin Erskine, owner. "There's really just no need for this. This mass slaughter of pumpkins, it's really unfortunate."
For what its worth, Coelacanth has some pretty interesting brews listed as on tap at the time of publishing. Between their Rosemary Lemon Wheat, Grapefruit Radler and Passionfruit Gose, I may need to make a trip to Virginia soon.
So There You Have It
Thanks for stopping by and reading. If you've enjoyed this article, feel free to leave me a comment below. You can also connect with me on Facebook, Instagram, YouTube and Twitter. Be sure to check back regularly, as I post content multiple times a week. Until next time, cheers!